Mano Vikash's Homepage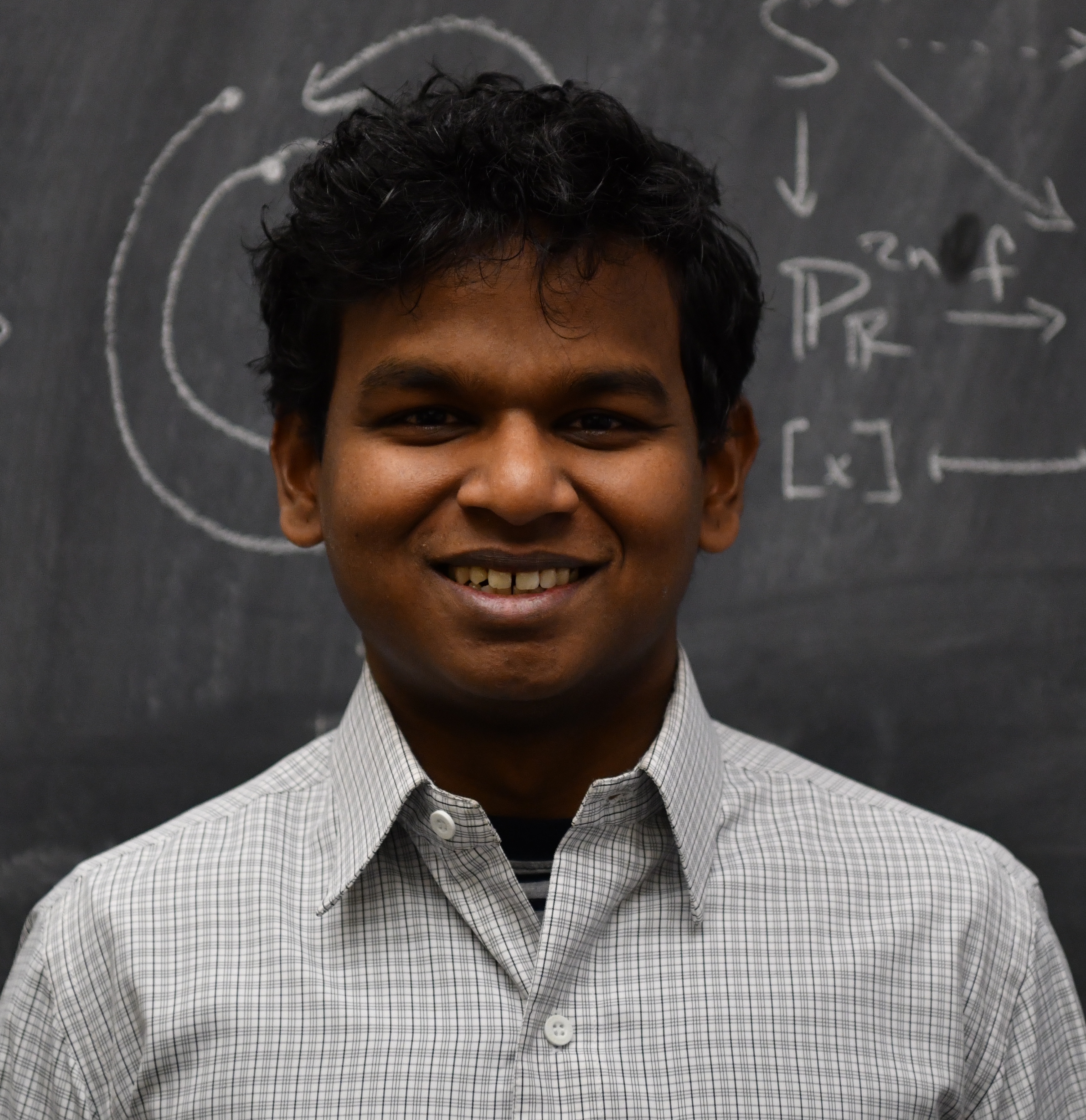 Welcome to my homepage.
About me
I joined the Department of Mathematics, Statistics and Computer Science at the University of Illinois at Chicago as a PhD student in Fall 2014. Before that, I did my bachelors and masters in mathematics from Indian Institute of Science Education and Research, Thiruvananthapuram. I am fortunate to have Lev Reyzin as my advisor.
I also like playing soccer and ping pong.
Research
Broadly, my interests are machine learning, data science and optimization. Here is my CV.

Here is my list of publications.
Contact Information
Email: mjanar2@uic.edu
Office: SEO 518
Department of Mathematics, Statistics, and Computer Science (M/C 249)
University of Illinois at Chicago
851 S. Morgan Street
Chicago, IL 60607-7045