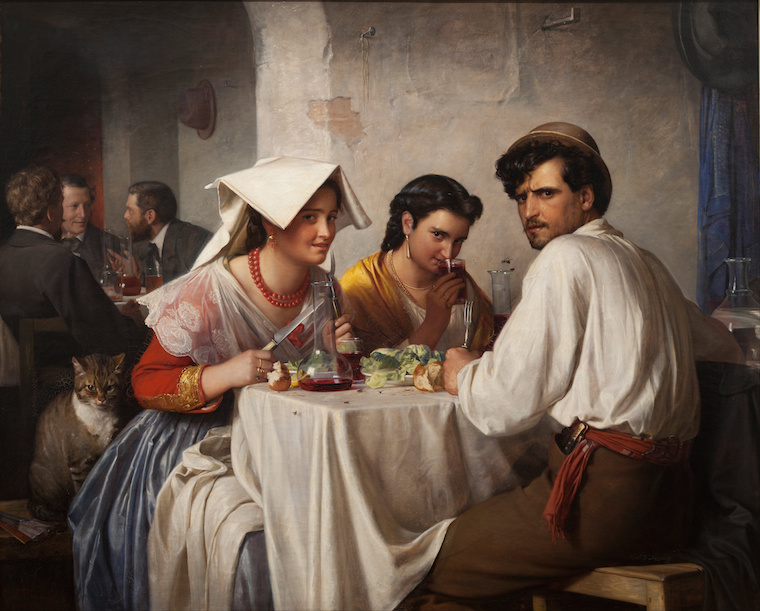 Calculus III, MATH 241, Fall 2017

Sections 0111, 0112, 0121, 0122, 0131, 0132, 0141, 0142.
---
Instructor: Christian Rosendal, office MTH 2113

Course webpage: homepages.math.uic.edu/~rosendal/WebpagesMathCourses/MATH241-2017umd.html

Required text: Calculus; 6th edition, Robert Ellis, Denny Gulick.

Suggested text: A Guide to MATLAB: For Beginners and Experienced Users; 3rd edition, Brian Hunt, Ronald Lipsman, Jonathan Rosenberg.

Course syllabus: We shall cover Chapters 11-15 of the calculus book, except for sections 12.6, 12.7, 14.3, 14.7.

Course hours and location: Monday - Wednesday - Friday, 9:00-9:50 AM in ARM 0135.

Math Tutoring: Schedule

Office hours:
Nicholas Paskal (TA): Monday 4:30-5:30 and Thursday 3:30-4:30 in MTH 2119
Jacky Chong (TA): Friday 10:30-12:30
Keagan Callis (TA): Monday 10:00-11:00 and Friday 10:00-11:00 in MTH 3301
Kyle Liss (TA): Monday 11:00-12:00 and Wednesday 2:00-3:00 in MTH 4204
Christian Rosendal (Instructor): Monday 1:20-3:10 in MTH 2113

Midterms: There will be four midterms each taking place during regular class hours, i.e., 9:00-9:50 AM in ARM0135. The dates are:

1st midterm: Monday September 25th. Covers Chapter 11 and 12. Practice Exam
2nd midterm: Monday October 16th. Covers Chapter 13. Suggested exercises of similar length to the exam: 13.4.42, 13.6.32, 13.7.5, 13.8.39, 13.8.12, 13.9.22.
3rd midterm: Monday November 6th. Covers Chapter 14. Suggested exam preparation exercises: 14.1.44, 14.1.62, 14.2.24, 14.4.16, 14.5.20, 14.6.12, 14.8.14, 14.9.14, 14.9.20
4th midterm: Wednesday December 6th. Covers Chapter 15. Suggested exam preparation exercises: 15.1.14, 15.1.18, 15.2.10, 15.2.32, 15.3.2, 15.3.12, 15.4.10, 15.4.16, 15.5.6, 15.6.2, 15.6.13, 15.7.10, 15.7.14, 15.8.14, 15.8.28
The midterms and final exam will consist of exercises resembling the homework exercises. So doing exercises equals good exam preparation.

To be excused from a midterm you will need to provide a valid excuse and, in case of illness, a letter from the doctor to this effect. You will not have the chance to make up an exam, so if you are excused from a midterm your midterm grade will be the average of your other midterms. It is entirely your responsibility to be in time for an exam.

Final exam: Wednesday December 13th, 1:30-3:30.

TA discussion sessions: Attendance at your assigned TA session is mandatory. The TA will cover a selection of the suggested homework exercises.

Quizzes: There will be one weekly quiz of 10-15 minutes during the TA sessions. These will be graded by your TA and count towards your course score and final grade. In the calculation of your grade, the 4 lowest quiz scores will be dropped. On the other hand, there will be no adjustment even for justified absences. So if you miss two quizzes, these will count for two of your four lowest quiz scores.

Matlab: There will be 4 small and manageable Matlab projects. Matlab will not be covered during the lectures, so it is your responsibility to consult either the suggested textbook or online resources. Matlab is available on university computers and available for download for UMD students here.

First Matlab project, due on Tuesday October 3rd. Hand in to your TA in your discussion section.
Second Matlab project, due on Thursday October 26th. Hand in to your TA in your discussion section.
Third Matlab project, due on Thursday November 17th. Hand in to your TA in your discussion section.


Grade: Your grade will be a weighted average of your quiz, Matlab, midterm and final scores calculated as follows:

Quizzes: 10 %
Matlab: 10 %
Midterms: 50 %
Final: 30 %

Class schedule:

Monday August 28. Section 11.1, 11.2
Wednesday August 30. Section 11.3
Friday September 1. Sections 11.4


Monday September 4. Labour day
Wednesday September 6. Section 11.5
Friday September 8. Section 11.6


Monday September 11. Section 12.1
Wednesday September 13. Sections 12.2, 12.3
Friday September 15. Section 12.4


Monday September 18. Section 12.5
Wednesday September 20. Review
Friday September 22. Section 13.1


Monday September 25. Midterm 1
Wednesday September 27. Section 13.2
Friday September 29. Section 13.3


Monday October 2. Section 13.4
Wednesday October 4. Sections 13.5, 13.6
Friday October 6. Section 13.7


Monday October 9. Section 13.8
Wednesday October 11. Section 13.9
Friday October 13. Review


Monday October 16. Midterm 2
Wednesday October 18. Section 14.1
Friday October 20. Section 14.2


Monday October 23. Section 14.4
Wednesday October 25. Section 14.5
Friday October 27. Section 14.6


Monday October 30. Section 14.8
Wednesday November 1. Section 14.9
Friday November 3. Review


Monday November 6. Midterm 3
Wednesday November 8. Section 15.1
Friday November 10. Section 15.2


Monday November 13. Section 15.3
Wednesday November 15. Section 15.4
Friday November 17. Section 15.5


Monday November 20. Section 15.6
Wednesday November 22. Thanksgiving
Friday November 24. Thanksgiving


Monday November 27. Section 15.7
Wednesday November 29. Section 15.8
Friday December 1. Review


Monday December 4. Review
Wednesday December 6. Midterm 4
Friday December 8. Review


Monday December 11. Review.








Suggested homework exercises:
The homework exercises are suggested and will not be collected and graded. The TA will cover part of them during discussion sessions and some of them will appear in quizzes. Do as many of the exercises as possible to be prepared for midterms and the final.

Section 11.1: 1-23
Section 11.2: 1-18, 20, 21, 27, 28
Section 11.3: 1-19, 23, 32, 33, 34
Section 11.4: 1-10, 13, 14, 15
Section 11.5: 1-23
Section 11.6: 1-13, 23, 26-30


Section 12.1: 13-26, 32, 33
Section 12.2: 1-4
Section 12.3: 1-32, 35, 39, 40, 47-49
Section 12.4: 1-28
Section 12.5: 1-24


Section 13.1: 13-39, 41, 46, 47, 57-70
Section 13.2: None
Section 13.3: 1-23, 29-35, 37-44
Section 13.4: 1-24, 42-45
Section 13.5: 1-17
Section 13.6: 1-51, 62-64
Section 13.7: 1-12
Section 13.8: 1-16, 19, 20, 25-28
Section 13.9: 1-3, 7, 17, 18, 22-25
Section 14.1: 3-50, 57-64
Section 14.2: 1-3, 5-13, 18, 22-29
Section 14.4: 1-24, 27-30
Section 14.5: 1-29, 32, 33, 37
Section 14.6: 3-22
Section 14.8: 1-12, 18-21, 23-25
Section 14.9: 5-10


Section 15.1: 1-12, 17-25, 27, 28
Section 15.2: 1-30, 32-35
Section 15.3: 1-10
Section 15.4: 1-18
Section 15.5: 1-14
Section 15.6: 5-15
Section 15.7: 1-13
Section 15.8: 9-23