Lecture 35: an Application of Interact¶
In this lecture we consider an application of interact. We build a model of a four bar mechanism. The mechanism is attributed to Chebyshev and it transmits straight to circular motion. We build the interact in three stages, first the crank, then we solve a polynomial system to determine the coordinates of the connector point. In the third stage we add the coupler point and the fourth bar. Our interact is shown in Fig. 85.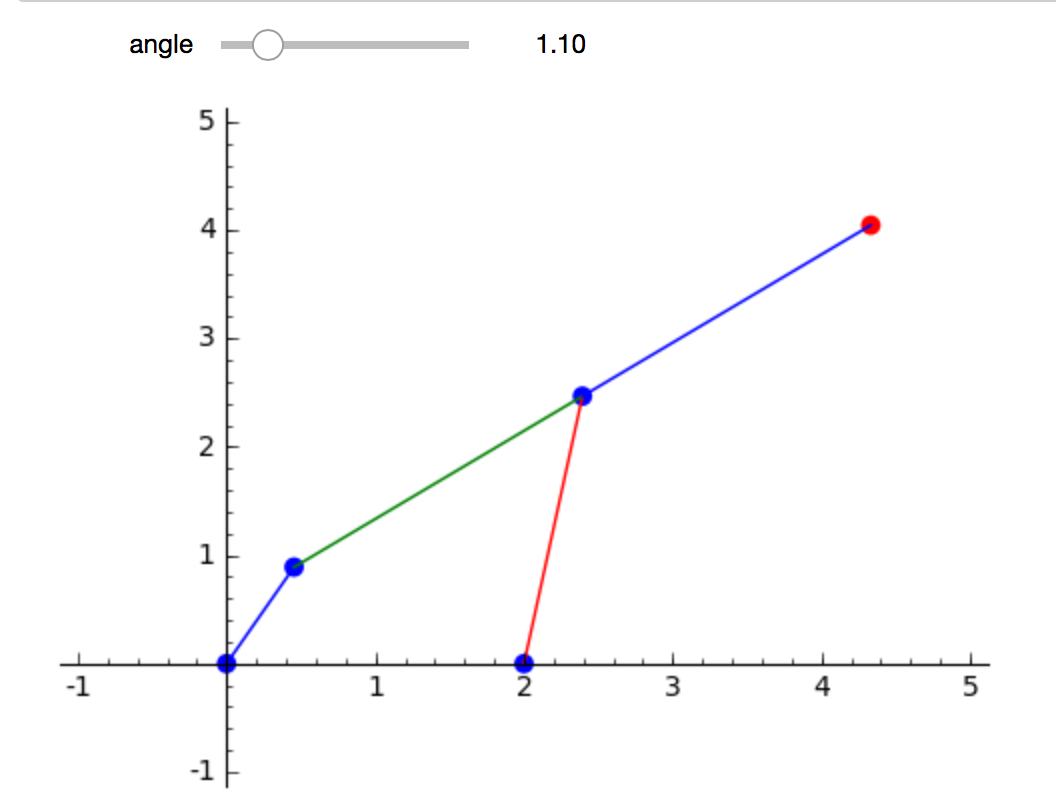 To learn more about the Chebyshev mechanism, see for example Kinematics, Dynamics, and Design of Machinery by Kenneth J. Waldron and Gary L. Kinzel, second edition, John Wiley & Sons, 2003.