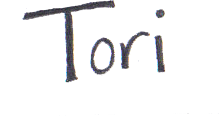 I moved to Chicago from Los Angeles in August 2011. I am a Ph.D. student at UIC. Here are a few of my interests outside of school.
Animals
| | |
| --- | --- |
| | I really love animals. During my (limited) spare time, I volunteer at the John G. Shedd Aquarium as an interpreter in the Guest Engagement department. My favorite marine animals are sharks. At the Shedd, I especially enjoy telling guests about the sea otters, the octopus, and the beluga whales. I give Behind the Scenes tours of the animal hospital and gallery areas as well. |
My cat Lily lives with me here in Chicago. I love her.

| | |
| --- | --- |
| I grew up in San Diego and I am still a member of the World Famous San Diego Zoo. Every day I watch Xiao Liwu on the Panda Cam. I remember when Bai Yun's first cub, Hau Mei, was born in 1999. I'm really enjoying watching this cub grow up. | |

On October 25, 2013, I got to participate in a Beluga Encounter at the Shedd Aquarium.

It is one of the best things I've ever done in my life.



Magic
| | |
| --- | --- |
| In April 2010, after visiting The Magic Castle for the first time, I began taking magic classes. After three months, I auditioned and became a member of the Academy of Magical Arts. This is me with my friends Ashly and John in the entryway of The Castle during my most recent visit. | |
| | This is my membership pin. |

| | |
| --- | --- |
| | I try to visit The Castle whenever I am in California. When I am there, I usually do a set in the Museum Room, an area for members to give impromptu shows. I perform close up magic, mainly with cards. Unfortuantely, I don't have any photos of me performing, as the club has a strict 'no photos' policy. |
Running
Music
When I lived in LA, I played drums in a band called Park Place with 3 fellow math grad students. We mostly played classic rock covers with a few originals. We never made it out of the garage though.

My favorite genres are indie pop and 80s music. You can see what I've been listening to here.

| | |
| --- | --- |
| | The thin walls in my apartment prevent me from playing drums very often, but I do play guitar once in a while. Here's a song I made up for my answering machine. |
Glass
| | |
| --- | --- |
| | I haven't had much time for this recently, but I really enjoy working with stained glass. You can look at my projects here. |